About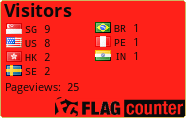 Life Skills in caring and empowering both spouse and kids. Fathering is not about a skill that is picked up in books, but personalising different practices for your unique family, in terms of food, education, safety and welfare, and many more...have fun and enjoy the journey...both the pleasure and pain...

Ideally, go to archive and browse through what you want to read.

Lastly, feel free to ask me anything or drop me a note. Cheers and shalom.
People I follow